The Guy Who Knows a Guy
community and library of resources
Michael Whitehouse, The Guy Who Knows a Guy, has a massive network of amazing people providing all kinds of resources. This app is the new hub for all that he has collected.You will find courses to improve your networking and business knowledge.You will find directories of people who can solve your problems.You will find a motivation and inspiration.You will find this a central hub of all the powerful things Michael Whitehouse is doing to support you in living a more connected, more meaningful, more abundant life.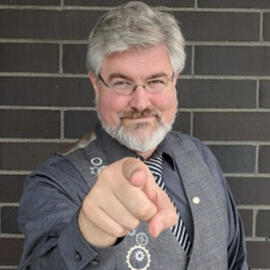 Michael Whitehouse
Michael Whitehouse is The Guy Who Knows a Guy.In 2014, he came to Groton, Connecticut knowing no one at all. A year later, after diving into networking with both feet, he was a major connector in the local community.In 2020, he went global and began connecting entrepreneurs, investors, speakers and others around the world to people they need to know. He offers his services as a networking concierge, making connections and building strategic alliances around the world.He is the host of the daily Morning Motivation Podcast and the Guy Who Knows a Guy interview podcast.